MUSIC


MUSIC aims to promote the inclusion of students with a migrant or refugee background in the university context through the qualification of employees of different work areas and different occupational groups within the "microcosm university".
Background
Developments of a decades-long immigration to Europe, the so-called "refugee crisis" in 2015/2016 as well as the increasing internationalization of universities have led to a significant increase in the number of international students enrolled at European universities. An increasingly heterogeneous student body poses specific challenges for universities, but it also promises great opportunities to promote positive developments in higher education.
The MUSIC project assumes that university employees are in need of specific skills in the fields of communication, interculturality and civic education in order to be able to support international students adequately and confront challenges constructively. Reflective, informed staff will provide migrants and refugees, and in a broader sense all international students, with easier access to tertiary education and promote these target groups' inclusion in the university context.
Project Objectives & Outputs
Against this background, MUSIC develops a comprehensive program for employees at European universities to break down barriers for international students, namely migrants and refugees, in the use of educational and administrative services. The program will enable university employees to improve their intercultural and communicative skills in the context of counselling, teaching or administrative work.
The project pursues a concept involving all relevant actors within the university. In a first step, a thorough needs and structural analysis will provide a better understanding of different national contexts as well as the perspectives of different groups of university employees and students. The results of this analysis will serve as the basis for the development of a curriculum including modules on intercultural learning, self-reflection on prejudices and communication strategies. The elaborated concept will be tested, critically evaluated and further developed during the duration of the project, ultimately resulting in a ready-to-use didactical concept, which will be made available in the form of a handbook and a digital manual.
MUSIC aims to open up the university in the sense of an inclusive self-image. It provides the opportunity to critically reflect on internal processes and, if necessary, modify them. International students will experience more appreciation and opportunities to participate in higher education, which will promote equality of opportunities and break up asymmetric relations at European universities.
Impressions from the project
In October 2021 project partners and employees met in Larisa, Greece, for a joint training.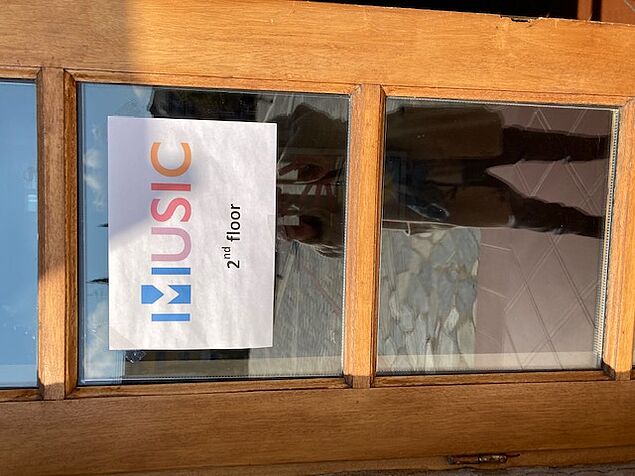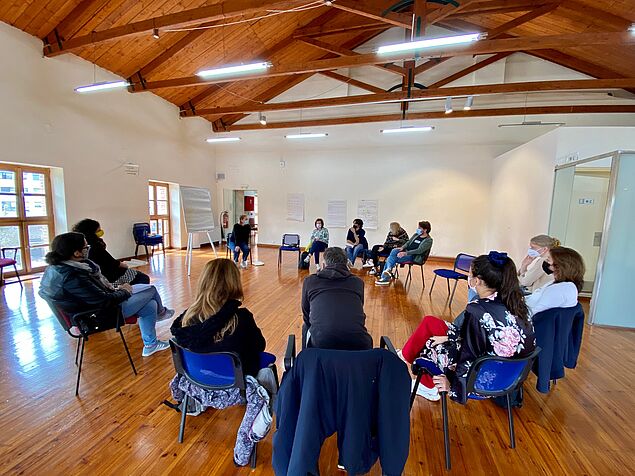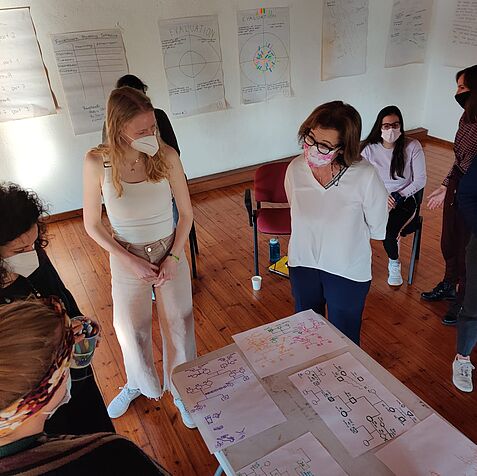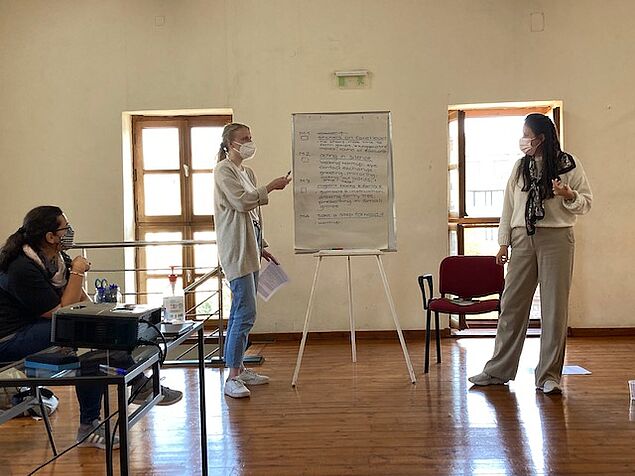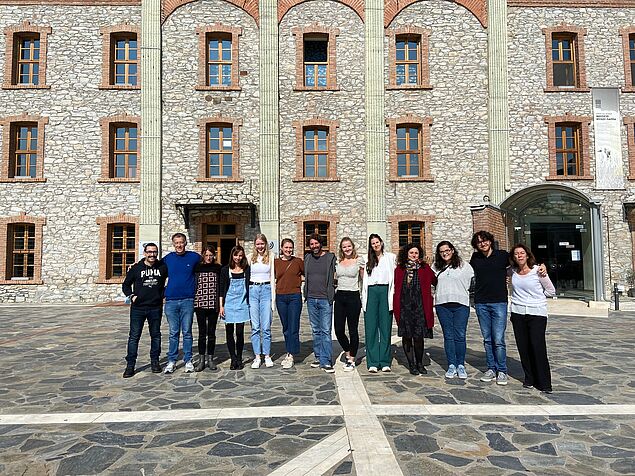 Previous Slide
Next Slide
Download: Leaflet about MUSIC